15" Transitional Grill Module
GM15TF/S
BRING YOUR GRILLING INSIDE
Those deep sears, that smoky taste – if only you could grill outdoors 12 months of the year. But few people are so geographically blessed. So consider the next best thing: the Wolf 15" grill module. On it you can grill all your favorites over easily controllable, even heat with no flare-ups and even a bit of that "open flame" taste. Easy clean-up too – unwanted grease is drained into a removable collection pan.
The electric grill has two independent, 1400-watt heating elements, so you can have shrimp skewers going on medium heat, while ears of corn are grilling on low. Or, burgers grilling while buns are browning. No lava rocks to deal with. And best of all, the 15" grill is just one of eight Wolf modules that bring specialty cooking into your kitchen. less
Product Features
Create a Custom Cooking Array

Integrated design and slim 15" width lets you use it à la carte with other modules for a custom cooking array. Wolf modules have a streamlined control layout and frame – to seamlessly pair with one another.



FULL FLAVOR FEATURES

Ceramic briquettes provide even heating and a delicious smoky flavor. Searing is quicker and tastier too, with a nickel-plated collection pan that reflects heat up to the cooking surface. And the pan is easy to clean.

Convenient controls

Illuminated white LED sliding touch controls are crisp and easy to read. Control panel lock prevents unwanted use of cooktop.


Exceptional customer support

Whether you're shopping for appliances or have questions about those you already own, the Sub-Zero, Wolf, and Cove Customer Care team has a reputation for service that's as exceptional as its products.
Dos elementos de calentamiento independientes

Dos elementos de calefacción de 1400 watts - delantera y trasera - le permiten asar a la parrilla en un lado del módulo mientras que mantiene otros elementos a temperatura de servicio.

Low-profile grilling grate

The porcelain-coated cast iron holds in heat for powerful grilling performance – and the distinct grill marks you insist upon.


Rigorously tested to ensure dependability

Each and every Wolf appliance is rigorously stress-tested to perform for over twenty years of daily use and is backed by the strongest warranty in the industry.
Especificaciones y Descargas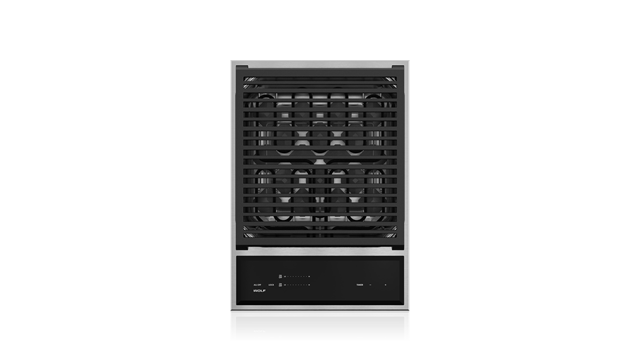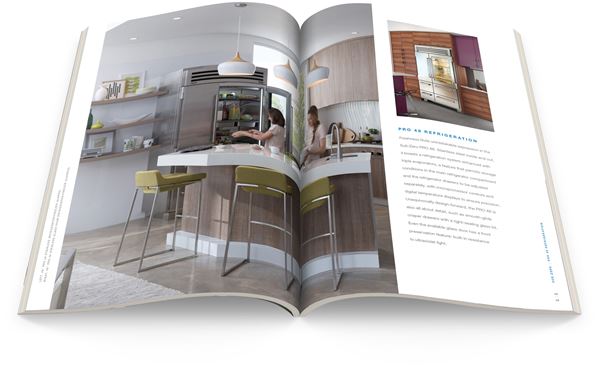 Solicite un Catálogo
Docenas de páginas con fotografías inspiradoras, características de nuestros productos y más, impreso y en línea. Descubra un mundo de productos hermosas, de alto rendimiento y alta calidad para la cocina de sus sueños con esta guía gratuita de Sub-Zero, Wolf, y Cove.
Recibe un Catálogo