"MELT" DOES NOT MEAN "SCORCH SLOWLY"
Is there any heartbreak to compare with finding that your cooktop just turned a pound of Belgian chocolate from ganache to trash? Low-heat finesse, not just high Btu-power, sets this Wolf 24" gas cooktop apart from its rivals, protecting your investment in fine ingredients. No need to hover with a worried eye – your chocolate melts, and you stay cool.

Three dual-stacked burners give you greater control over a wide range of heat output, from 18,000 Btu for restaurant-quality sears and faster boil times to a mere breath of flame for gentle simmering of soups and sauces. A seamless stainless steel burner pan makes cleanup easy. And best of all, the 24" transitional framed gas cooktop can be paired with module and transitional framed induction cooktops for a custom cooking array.

less
Product Features
Small Spaces Compatible

Our new gas cooktop fits into the smallest condo or galley kitchens. Yet it delivers the exceptional cooking performance you'd expect from Wolf.

POWERFUL AND PRECISE BURNERS

Wolf's patented dual-stacked burner design means each spot on your cooktop is really two burners in one. The upper tier of the back burner produces up to 18,000 Btu for searing steaks and fast boils.


Sistema de encendido de chispa para cada quemador

Cada quemador tiene un sensor que detecta si la llama se ha apagado mientras está cocinando y automáticamente la vuelve a encender.

Controles con estilo

Perillas de control de acero inoxidable cubiertas en negro se encuentran contra un panel de control de cristal. Las luces indicadoras de LED retroiluminadas aparecen sólo cuando los controles están ocupados, dando al panel un aspecto puro, limpio, contemporáneo.

Rigorously tested to ensure dependability

Each and every Wolf appliance is rigorously stress-tested to perform for over twenty years of daily use and is backed by the strongest warranty in the industry.
Create a custom cooking array

Wolf transitional framed cooktops have the same brushed stainless frame as module cooktops. Use them a la carte for a custom cooking array.

Hervir a fuego lento y derretir con total confianza

El nivel inferior del quemador dual doble de Wolf ofrece una gama de control de la precisión desde la mera respiración de una llama, para derretir de forma espléndida chocolate fino o reducir salsas sin quemarlas o mantener sopas en un hervor ideal, burbujeando suavemente durante horas.

Sartén de quemador fácil de limpiar

Hecho de acero inoxidable sin costura, así que limpiar es muy fácil.

Parrilla del quemador de hierro fundido con acabado de fácil deslizamiento

La parrilla de fundición continua con un acabado negro mate de cerámica le permite deslizar sartenes macetas fácilmente dentro y fuera del calor o de un quemador a otro.

Exceptional customer support

Whether you're shopping for appliances or have questions about those you already own, the Sub-Zero, Wolf, and Cove Customer Care team has a reputation for service that's as exceptional as its products.
Especificaciones y Descargas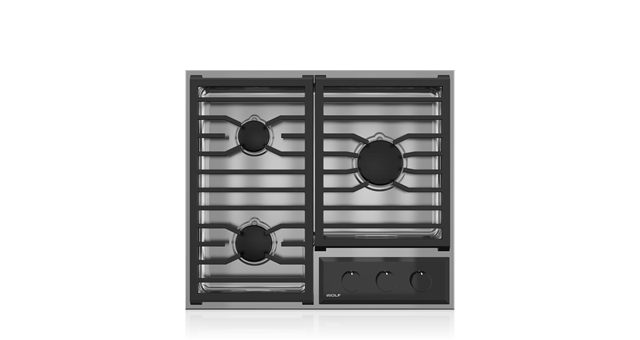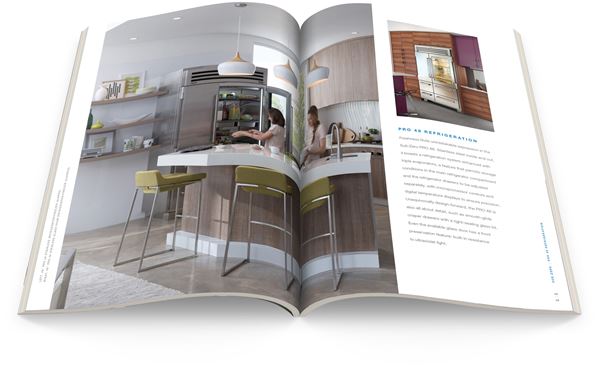 Solicite un Catálogo
Docenas de páginas con fotografías inspiradoras, características de nuestros productos y más, impreso y en línea. Descubra un mundo de productos hermosas, de alto rendimiento y alta calidad para la cocina de sus sueños con esta guía gratuita de Sub-Zero, Wolf, y Cove.
Recibe un Catálogo