15" Transitional Fryer Module
FM15TF/S
DEEP-FRIED DELICIOUSNESS
What is the first dish you'll prepare in the Wolf 15" fryer? Shrimp tempura, perhaps, or beer-battered cod? Falafel is always a treat. Beignets or churros might be a nice change from your usual desserts. You get the idea: this is a cooking instrument that can quickly turn you into a hero with family and friends, as you whip up one delectable dish after another. The accurate temperature control of the fryer module lets you seal in the great flavor of the food without absorbing any unnecessary grease.
An extremely deep fryer handles large portions of small food items – Vidalia onion rings, anyone? Or even a whole chicken. There are three easy-to-grip fryer baskets, one large and two small. And illuminated electronic touch controls with graduated control lighting. Best of all, it's just one of eight Wolf modules that bring specialty cooking into your kitchen. less
Product Features
Create a Custom Cooking Array

Integrated design and slim 15" width lets you use it à la carte with other modules for a custom cooking array. Wolf modules have a streamlined control layout and frame – to seamlessly pair with one another.



Característica de derretimiento

Usado para derretir lentamente la manteca sólida o manteca de cerdo a un estado líquido, antes de calentar a la temperatura de fritura.

Convenient controls

Illuminated white LED sliding touch controls are crisp and easy to read. Control panel lock prevents unwanted use of cooktop.


Drenaje de bloqueo manual

Hace fácil mantener o drenar aceite – apenas empuje el cerrojo de seguridad a medida que gire el asa de la válvula de desagüe hacia abajo.

Exceptional customer support

Whether you're shopping for appliances or have questions about those you already own, the Sub-Zero, Wolf, and Cove Customer Care team has a reputation for service that's as exceptional as its products.
Alimentos fritos más crujientes y ligeros

El control preciso de los elementos calefactores de 2600 watts le permiten sellar el sabor de la comida sin absorber la grasa innecesaria.

Tres cestas de alambre

Una cesta grande y dos pequeñas son todas aptas para el lavavajillas y vienen con asas de suspensión fáciles de agarrar, fáciles de colgar.

Tapa de acero inoxidable de bajo perfil

Cubre la freidora de manera discreta, no mucho más alta que los quemadores.

Rigorously tested to ensure dependability

Each and every Wolf appliance is rigorously stress-tested to perform for over twenty years of daily use and is backed by the strongest warranty in the industry.
Especificaciones y Descargas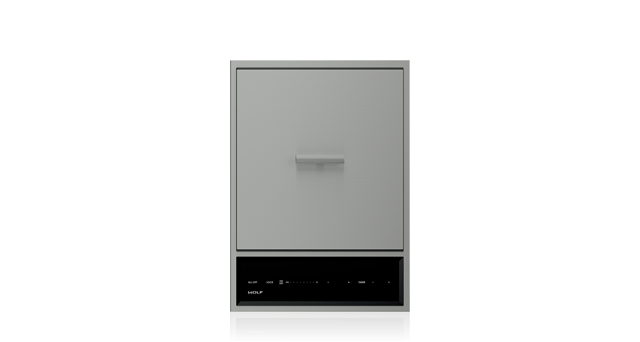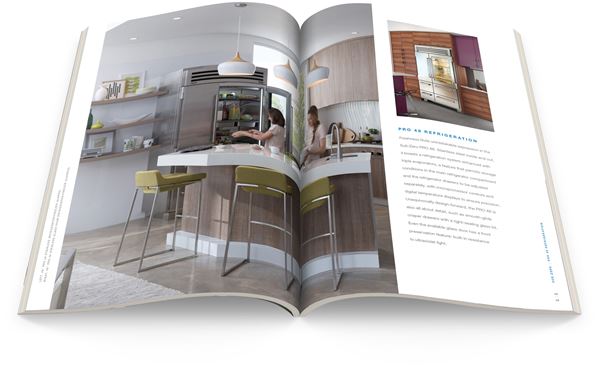 Solicite un Catálogo
Docenas de páginas con fotografías inspiradoras, características de nuestros productos y más, impreso y en línea. Descubra un mundo de productos hermosas, de alto rendimiento y alta calidad para la cocina de sus sueños con esta guía gratuita de Sub-Zero, Wolf, y Cove.
Recibe un Catálogo