Blink Appliance & Kitchens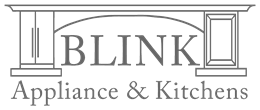 Horario
Mon-Wed: 9a-6p. Thurs 9a-7:30p. Fri 9a-5p. Sat 9a-2p (1st and 3rd Sat of the month).

Acerca de nosotros
When purchasing a new home, most people refer to the expertise of real estate agents: specialized professionals that have been selling homes for years. Why accept less when shopping for appliances? Don't go to a big-box store that really specializes in something other than appliances. At those stores, you're likely to be helped by someone who can't tell you anything more about that refrigerator other than what he can read on the price tag. If you want expertise, go to someone who has been in the industry for over 50 years and does their own service!