Furniture & Appliance Mart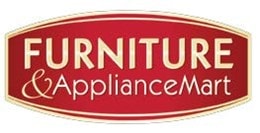 hours
Monday - Friday: 10am - 8pm Saturday: 10am - 7pm Sunday: 11am - 6pm

about-us
It all started in 1969 in Madison, Wisconsin. Vince Fonti Sr. and his partner, Pete Gambino, left positions at American TV and went into business on their own. With a $5,000 investment, ApplianceMart in Madison was born.
In 1983 Vince Sr. brought his 'big city' operating style to Stevens Point and opened Furniture & ApplianceMart off Church St. in the former Boston Furniture building. Soon after, Vince opened the store off Stewart Ave. in Wausau. There was no turning back.
In the year 2000, Vince turned over the keys to the second generation Fonti family. Now 11 stores and over 270 employees strong, Furniture & ApplianceMart is one of the largest independently owned furniture, mattress, appliance and electronics retailers in Wisconsin.